Namekians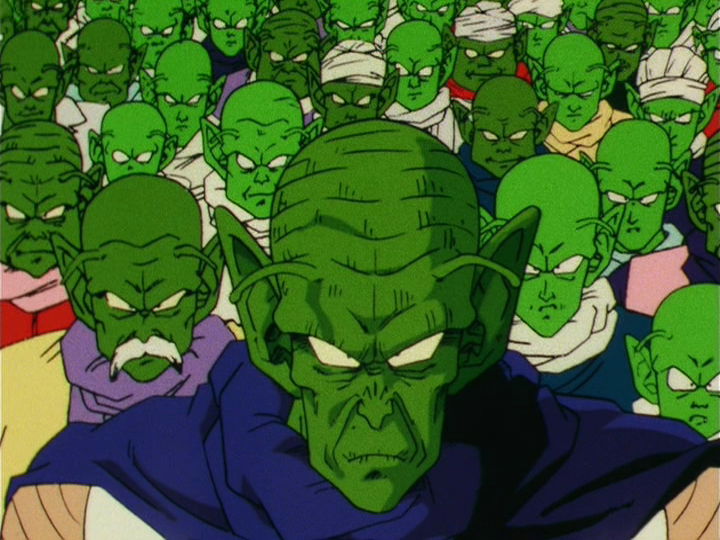 Nameks (ナメック星人, Namekku-seijin), also commonly known as Namekians, are a race from Namek. They are among the most important races in the series, as they are the creators of the Dragon Balls. Nameks are humanoid with slug-like characteristics, including green skin and antennae. The name "Namek" is taken from the word namekuji, which means "slug" in Japanese.
Advantages:
-Start with the abilities Mystic Attack and Regeneration.
-Start RPG with item: Weighted Cape.
-Have the option of becoming a planets Guardian
Disadvantages:
-Must start on planet Namek.